Grandparents give us so much.  They help take care of our kids when we need them, they raised us into the people we are and they're the ones who are always there for you.  When you think of grand parents you think of smiling faces, way too much food, and priceless memories.  That's why finding the right gift for them can sometimes be tricky.
To help you out we'd like to recommend the following gifts for grandparents.
*This post contains affiliate links, which means we may earn a small commission at no extra cost to you! See our full disclosure policy here.*
---
Each of these links are clickable, so you can click  through to learn more!

The Kids Script Frame
This fun photo frame is perfect for you to send to your parents. Not only is it personal with saying "the kids" but you could add fun notes to it with a photo of yourselves and then a second one with your children to show a progression. That is a gift any grand parent will love.


---
Do Grams and Paps like to sit back and enjoy a beer? Maybe it's during a game or watching a favorite show. Either way, these customizable beer glasses are great options. If one doesn't like beer, they could always do a root beer float!
---

Color Block Hot Pink Pillow
Colorblock photo pillows are always in style. You can do a series of the grand kids, the family, or share a favorite memory of the grandparents with their grandkids and a label to remember the day. What better way to be invited to sit and relax on a couch than a smiling face with a happy memory!
---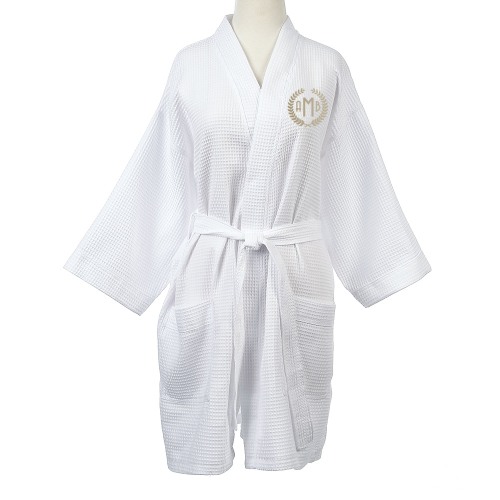 Personalized Waffle Weave Robe
A timeless classic is a monogrammed or personalized waffle spa robe. They practically define comfort and are great for lounging around in the morning or keeping warm while enjoying the cool evening.
---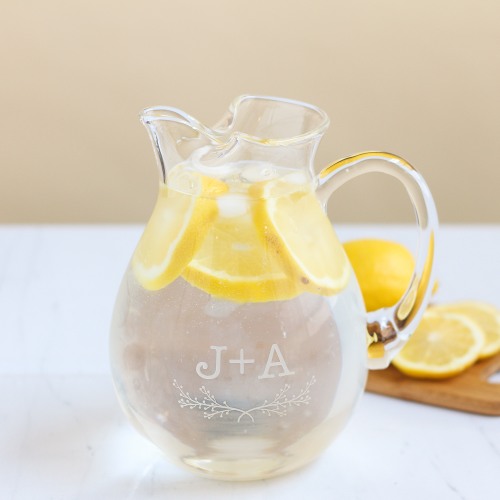 Personalized Round Pitcher
There's nothing more refreshing than a fresh glass of lemonade or iced tea, and having a monogrammed pitcher is the perfect way to keep some on hand. This glass monogrammed style is classic and a perfect reason for the grandkids to visit grandma and grandpa in the summer. If the glass version is too heavy, there's an acrylic option below.
---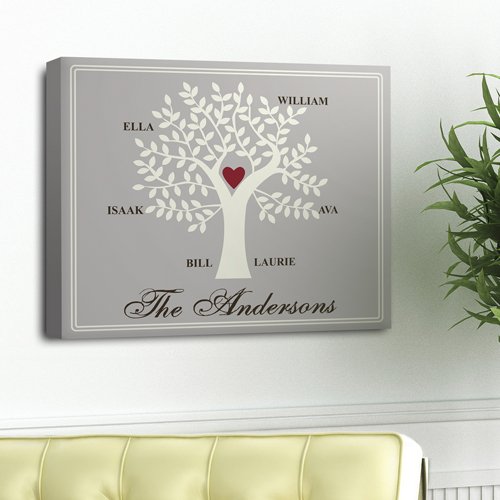 Personalized Family Tree Canvas Print
Want to surprise your parents with a gift as thoughtful as it is beautiful? This canvas printed family tree is something that will decorate their home letting them see their family each time they pass by. This is a surprise gift they'll enjoy every day as they see it in their favorite room.
---