Things to Pack in a Travel Bag
Whether you're taking a trip in a plane, train, or automobile (huh, see what I did there?! 😉 ) these are some things you may want to think about always having with you in your travels.
---
*This Post contains affiliate links*
---
1.  Hand Sanitizer
If you're in an airport or train, you see how crowded and germy those places can get.  Now, put yourself on a plane, where the dirtiest places are the places you need to touch…the seatbelt, air vent, and tray tables.  Gross!  What about stopping on a road trip at a gas station, when you realize how dirty the sink and door knobs are, that you pretty much have to touch anyway… Don't be stuck with germs and getting sick for no reason.  Pack this awesome travel hand sanitizers and have 99% germ free hands wherever you go!
---
2.  Chewing Gum
Especially for airplane rides, or high elevation…chewing on gum can help your ears pop, or not get stuffed up.  Before take off and landing, or before heading up to the mountains, pop a piece in your mouth and chew a bit to keep everything cleared up.  It can also be a lifesaver for when you are in tight quarters with people.  Keep your breath minty fresh, or even offer some to your new neighbor on the ride, when you pray they take it!
---
3.  Water Bottle
We prefer quick and easy refillable water bottles, that are easy to take on the go.  For a car ride, this is a must.   Train rides and plane rides sometimes give you free drinks, but its better to be with than without.  It is important you remain hydrated in your travels to keep you healthy, alert, and feeling good throughout your journey.
We absolutely love this foldable water bottle.  Its easy to pack, takes up almost no space, and is very lightweight and easy to travel with.  You can check those out here.
---
4.  Sweatshirt
I have been on multiple flights that are super cold.  It's the middle of the summer in Los Angeles, and I am freezing on the plane.  It is not fun to be without a cover up to help keep you warm.  If you dont need it for warmth, roll it up and use it as a pillow to rest a little on your travels.  It's always a good idea to be prepared.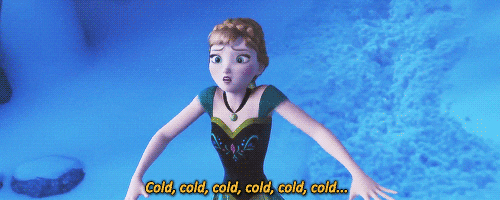 ---
5.  Entertainment
Nowadays, some flights dont have entertainment and you are left to your own devices…quite literally.  Pack something you can always have with you on the go, to keep you entertained on those (heaven forbid) flight delays, and long haul flights that you booked with a discount airline. A good book, electronic devices to listen to music, tablet to play games, laptop to get work done…whatever it is, bring something to keep you from getting bored, which can make you super tired while traveling.
We love our Amazon Fire. You can have everything on it, and it is super cheap for a tablet. The 8 GB generation has a slot for a micro sd, so you are unlimited in the data or space that you want to take with you. Download movies, books, magazines, games…it will keep you entertained for hours. And they are super cheap right now. You can check them out HERE.
---
6.  Headphones
Whether it be to listen to music, audio books, or just block out some of the surrounding noises, headphones are a great idea to always have at your fingertips.  If you are flying with an airline that provides movies, tv shows, or music for your entertainment, you can save money and use your headphones, rather than paying for an overpriced set.  Plus, you can listen to your own stuff on your tablet, phone, or laptop.
---
Bring these things along with you on every trip you take, and you can help yourself stay healthy, entertained, and comfortable.
Check out: How to Travel With A Base Fare Airline and Not Pay Extras